Stir Fry
A variety of vegetables and protein with your choice of base and flavor.
Choose a base: noodles, rice, potatoes, or quinoa.
Choose a flavor: peanut, ginger, garlic, sesame, Thai, curry, sweet and sour, teriyaki, coconut, etc.
---
Curry with Tandoori Masala Peanut Sauce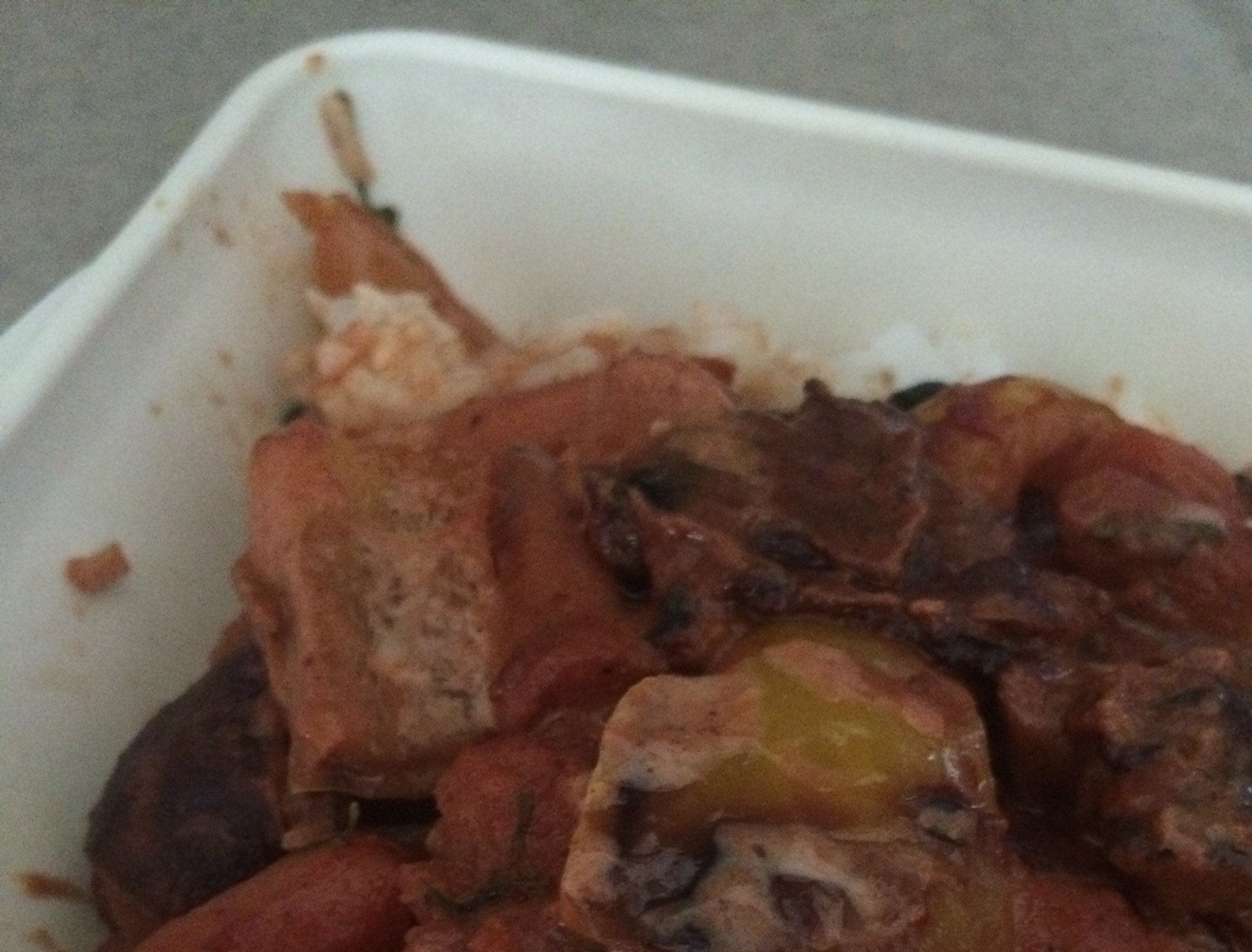 A medium spicy curry with creamy coconut-peanut sauce, crispy cauliflower, and a variety of vegetables served over jasmine rice. Seasoned with Tandoori Masala seasoning.
---
Noodle Stir Fry
Spicy sesame sweet and sour sauce with vegetables served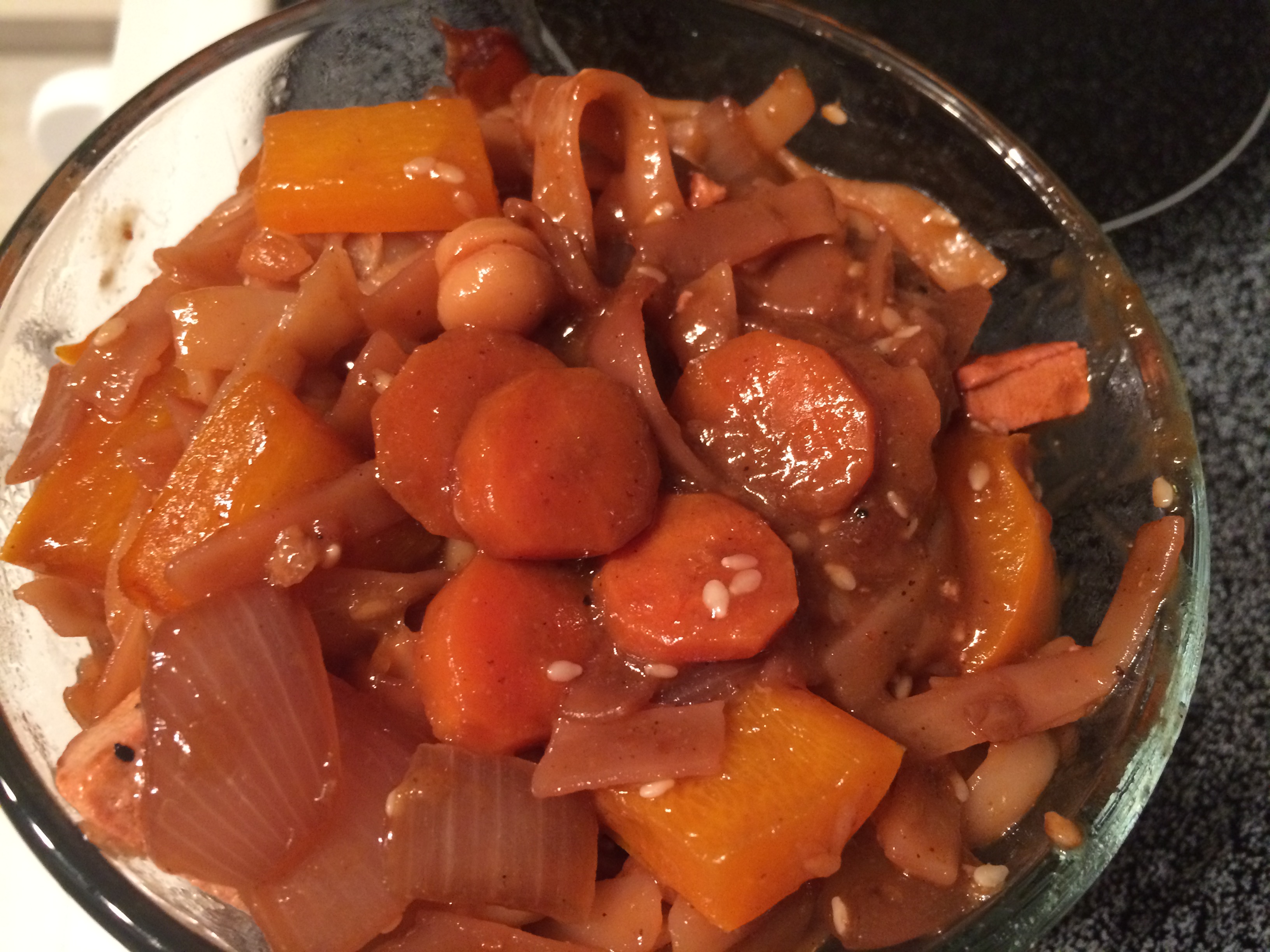 over noodles.
---
Ginger Orange Stir Fry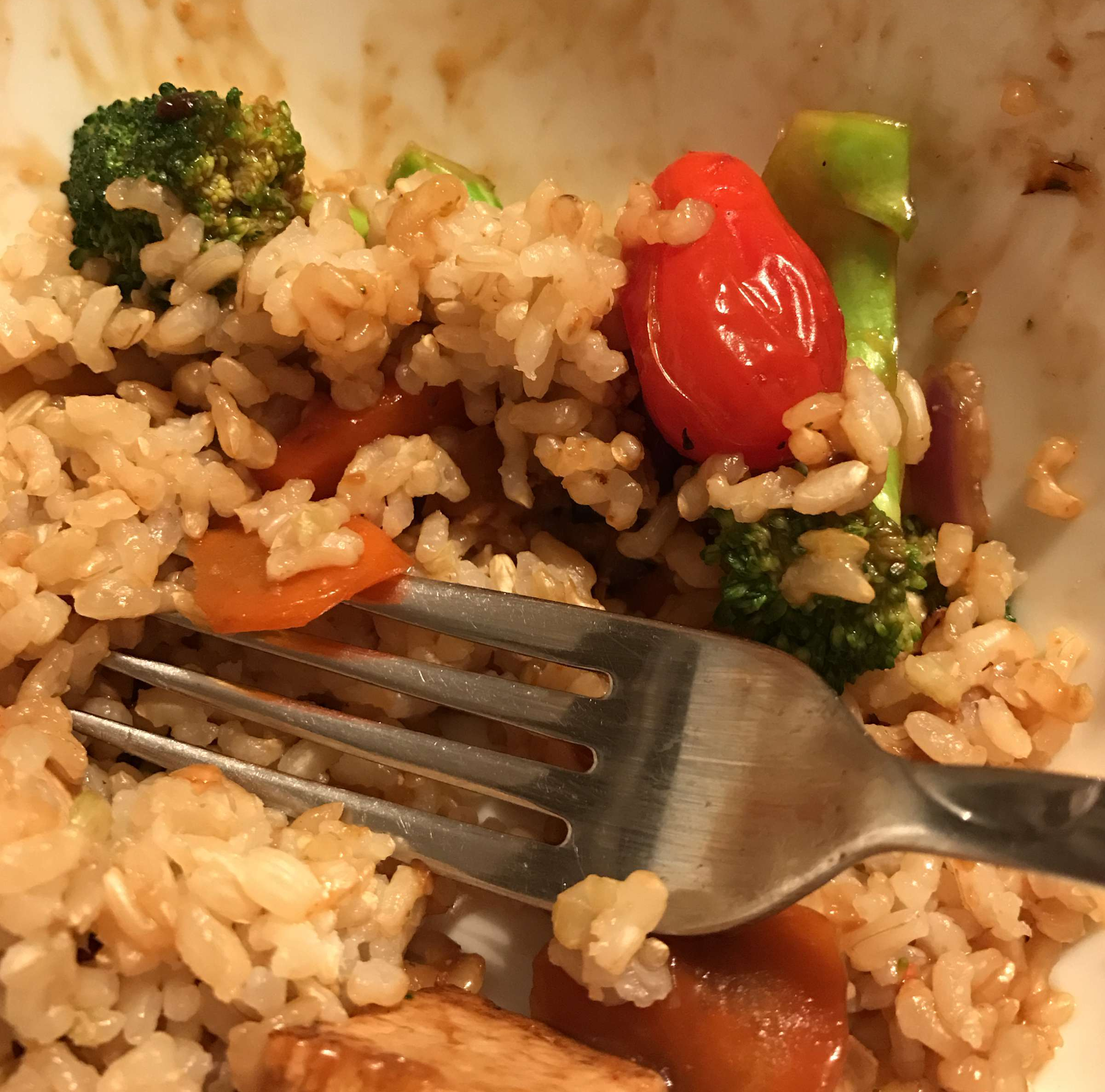 A flavorful stir fry with healthy ginger orange sauce, served over rice.
---
Savory Lime Stir Fry
Fried rice with sautéed white onions, red pepper, kale, grape tomatoes, and optional tofu. Seasoned with garlic, lime juice, and soy sauce.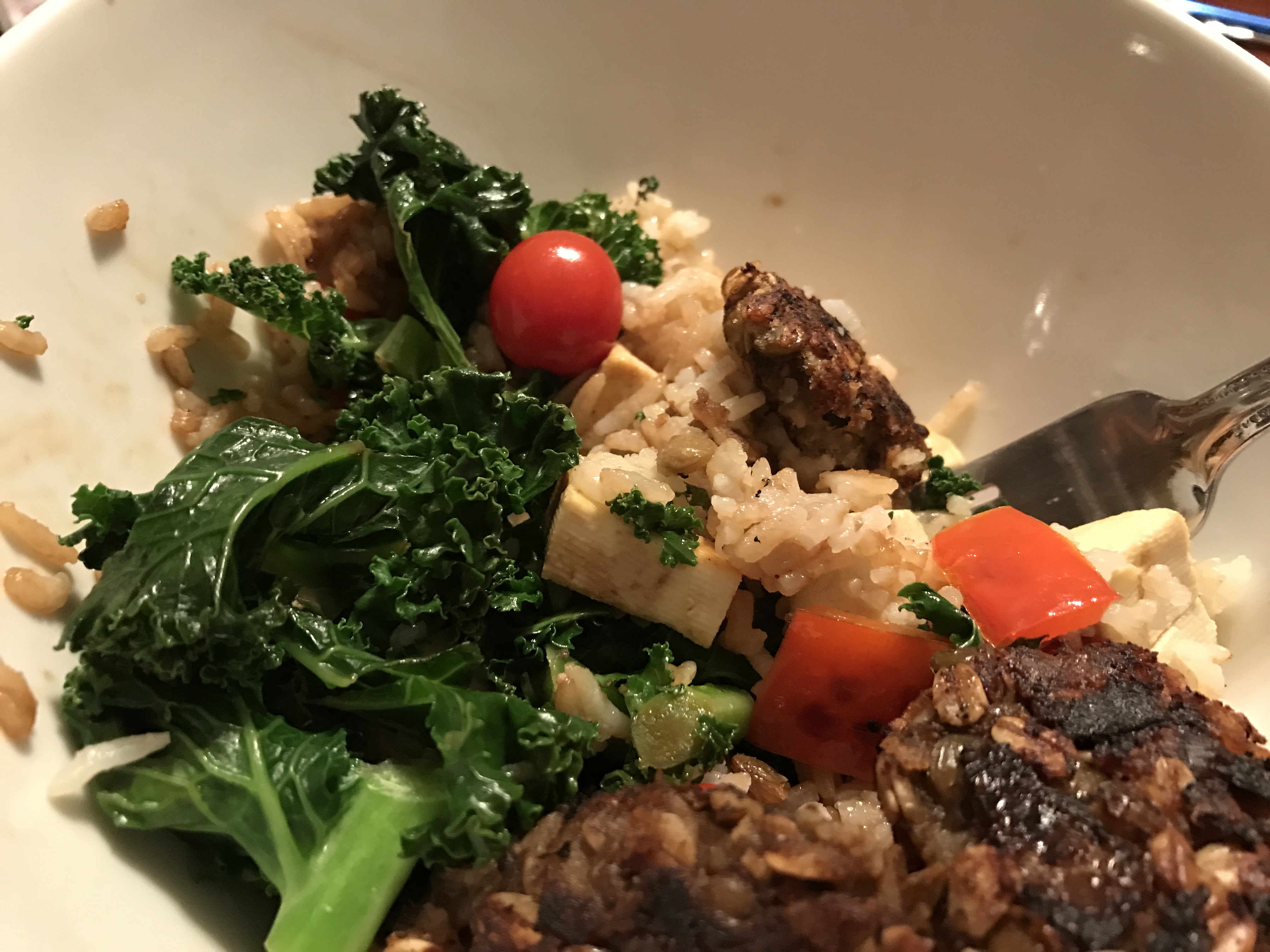 Optionally may also be served with crispy lentil potato bites.
---
Stir Fry with Crispy Soy Curls
Rice served with stir fried vegetables and crispy soy curls with a light ginger sauce.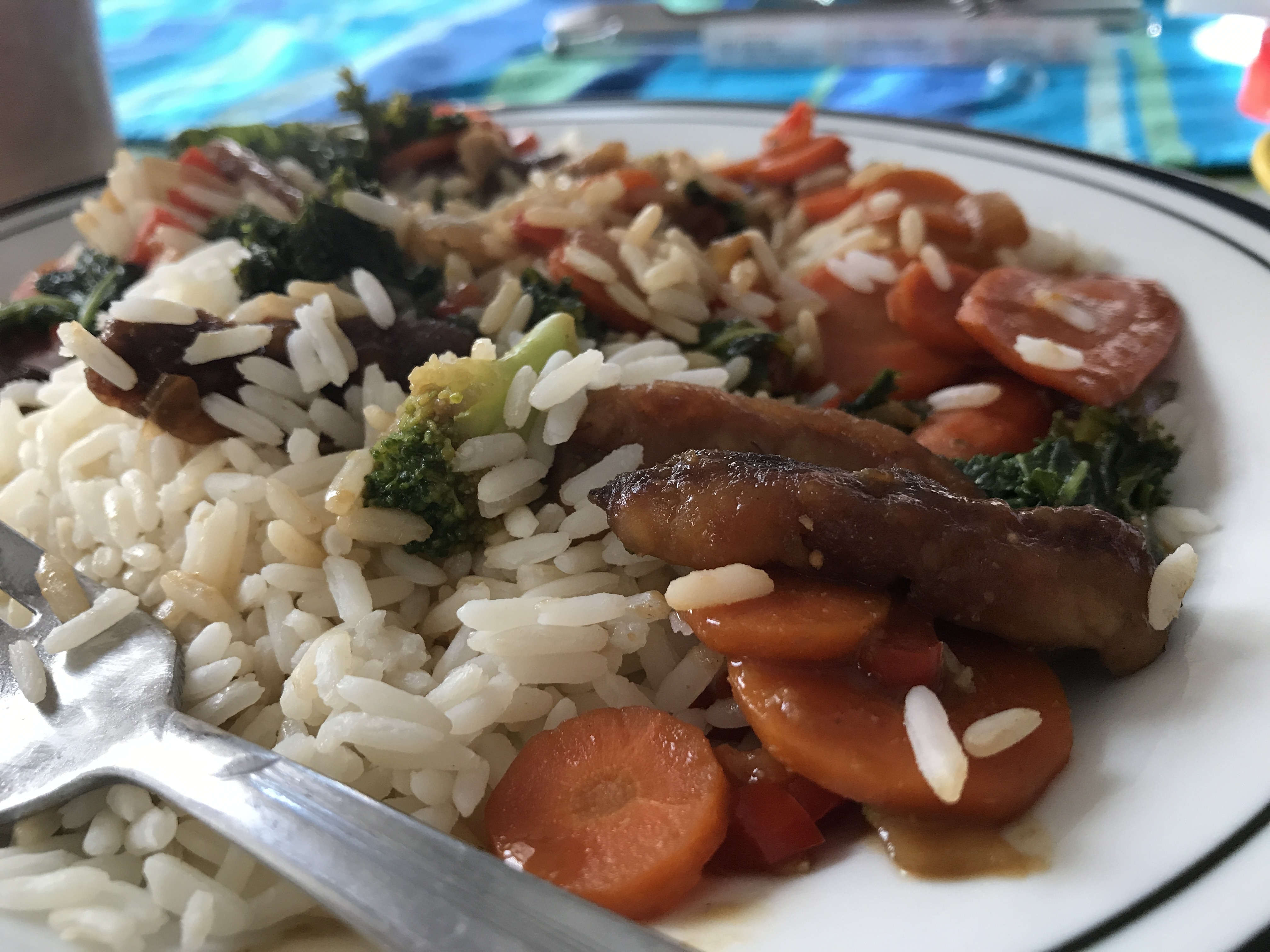 ---
More