Are you too busy to cook? These 7 time saving tips for busy people can help.
It's hard to make healthy and delicious meals when you're short on time. I work full time and am a full time student, and I know how hard it can be to find the time to cook.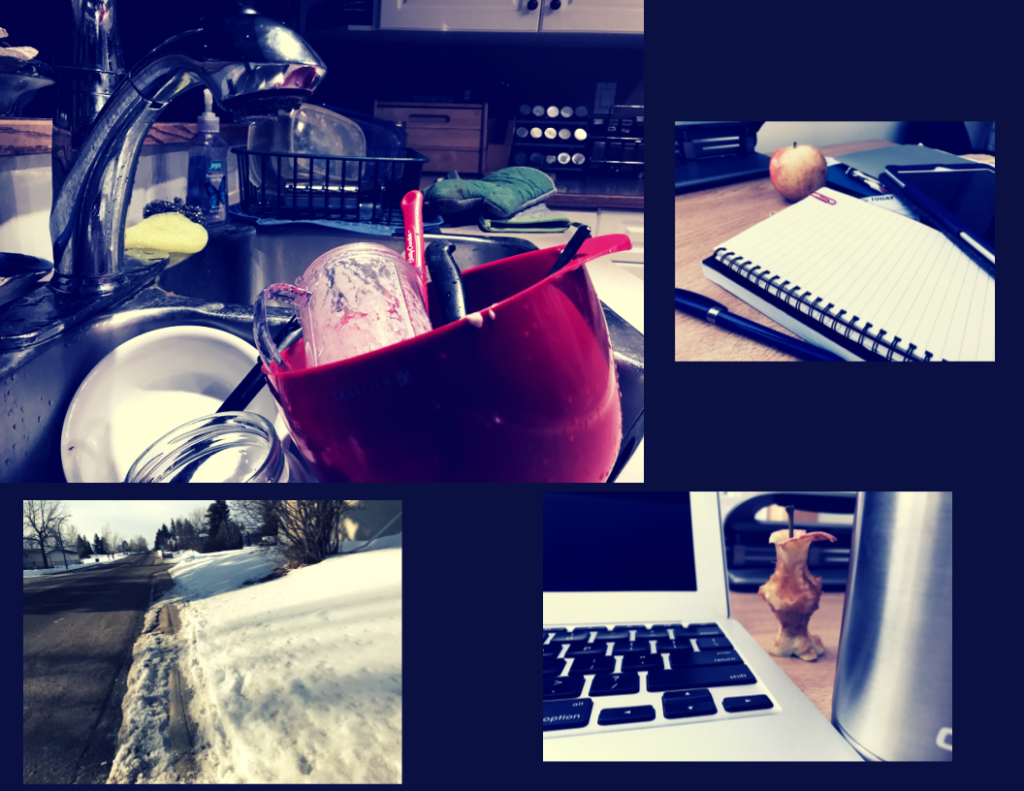 For many people, time is a huge barrier to eating healthy. It can be especially challenging if you are trying to make new things that you aren't accustomed to, or trying to create new, healthier habits. It is hard enough to find the time to cook when you are making familiar foods.
Time Saving Tips
Make quick one-dish meals. Cooking complex meals with mains and sides uses extra time and creates more dishes to wash. The result is a lengthy cooking process and longer cleanup time. Multiple dishes also are more demanding because your attention must be on numerous things at once. To take the pressure off and speed up your meal preparation, it can be helpful to save multi-course meals for special occasions or have meals with multiple dishes just once or twice a week. Pasta and stir fry make nice one-dish meals that provide variety with simplicity. For fast and easy one-dish meals, try Pasta Primavera or stir fry greens with quinoa.
Make simple side dishes or meals with more hands-off time. Spend less time in the kitchen by cooking meals that require less of your attention. Simple side dishes, such as steamed vegetables, rice prepared in a rice cooker, quinoa, or baked potatoes, require little preparation and minimal attention while they cook. You can focus on a main dish or to do something else while the meal is cooking.
Use leftovers purposefully. If you do the bulk of your meal preparation on one or two days of the week when you have the most time, you will have ready-made meals available for when you are busier. Some things multiply well. You can make large batches that can stay in the refrigerator or freezer to provide meals for the rest of the week. Simple modifications create variety, so you do not have to feel like you are eating the same thing all week. Soup, pasta sauce, salad, chili, and stir fry dishes make great leftovers. Seasoned rice with guacamole salsa is a delicious, quick and simple dish made with leftover rice.
Prepare key ingredients in advance. When you are cooking a meal, it can be helpful to double or triple the quantity of certain ingredients. These ready-made ingredients are then available later in the week. You may want to do this once a week or whenever you are already in the kitchen and have time. Base ingredients can be prepared and then refrigerated or frozen. Try chopped raw vegetables, rice, quinoa, beans, chickpeas, lentils, potatoes, sweet potatoes, tofu bacon, and soy curls. Canned items are another way to save time. You can even make salad dressings and sauces in advance so they are ready to add to quick dishes such as pasta.
Find a few meals that you enjoy, and make them often with minor variations. Learning to cook something new can be stressful when you are already busy. If you find just a few things you and your family enjoy, you can use the same basic cooking procedures to create a wide variety of dishes. Examples of good, basic dishes include pasta, stir fry, salad, tacos, soup, and chili. Changing just a few of the ingredients can make the dish seem completely different, but you do not have to learn a new cooking technique (or find the time for a complex cooking technique).
Streamline or skip the more labour intensive tasks. Sometimes I like to make things that take more time, such as veggie meatballs from scratch, which take about an hour. During busy weeks, I skip the veggie meatballs and use soy mince to make a meaty sauce instead. It's okay to skip the more laborious meals when you're busy or tired, or when you just don't feel like cooking. Another option is to buy ready-made things. Purchase veggie meatballs instead of making your own, buy pre-made vegan cheeses rather than making vegan cheese from scratch, etc.). It is also possible to streamline more labour-intensive tasks. I like to listen to podcasts while I make a big batch of veggie meatballs (so I'm doing two things at once, not just cooking). Then I refrigerate or freeze the meatballs to quickly add to meals throughout the week.
Meal planning. Yes, you have probably heard about meal planning before. To be successful, meal planning should be easy, quick, and suited to your lifestyle. Making a quick list of ideas to draw upon for the week can be helpful. Some people prefer to make a more detailed plan outlining exactly what to eat for each meal of the week. Find a method that works for you so you do not have to spend extra time wondering what to make. Below is a very simple meal plan to get you started!
Sample 1-Week Meal Plan for when you are too busy to cook
1 Pasta with meaty sauce
2 Noodle bowl
3 Chili (made with leftover pasta sauce as the base)
4 Sandwiches and salad (can use leftover vegetables from noodle bowl)
5 Tacos (made with leftover salad) and guacamole
6 Stir fry with rice (use frozen vegetables to make this really quickly)
7 Seasoned rice with guacamole salsa (using leftover rice and leftover guacamole salsa from tacos)