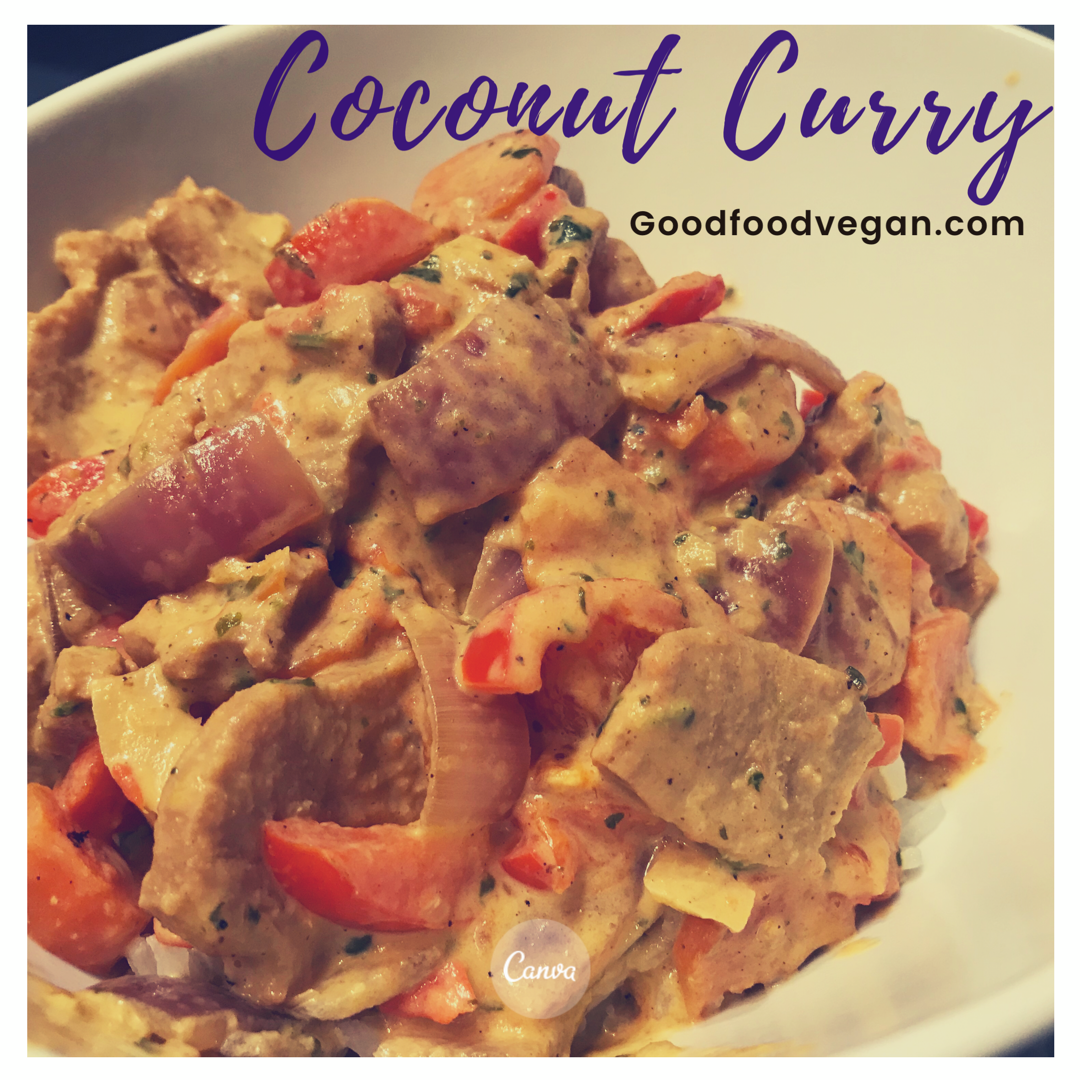 Curry dishes are versatile and tasty. Coconut curry is one of my favourites. This particular dish tastes like a vegan version of butter chicken. It is made with soy chunks for the meat, which are quick and very easy to prepare.
A variety of vegetables can be used in this type of coconut curry dish. Onions, red peppers, and carrots are a nice combination. Different vegetables, chickpeas, tofu, or a variety of other ingredients are delicious options as well.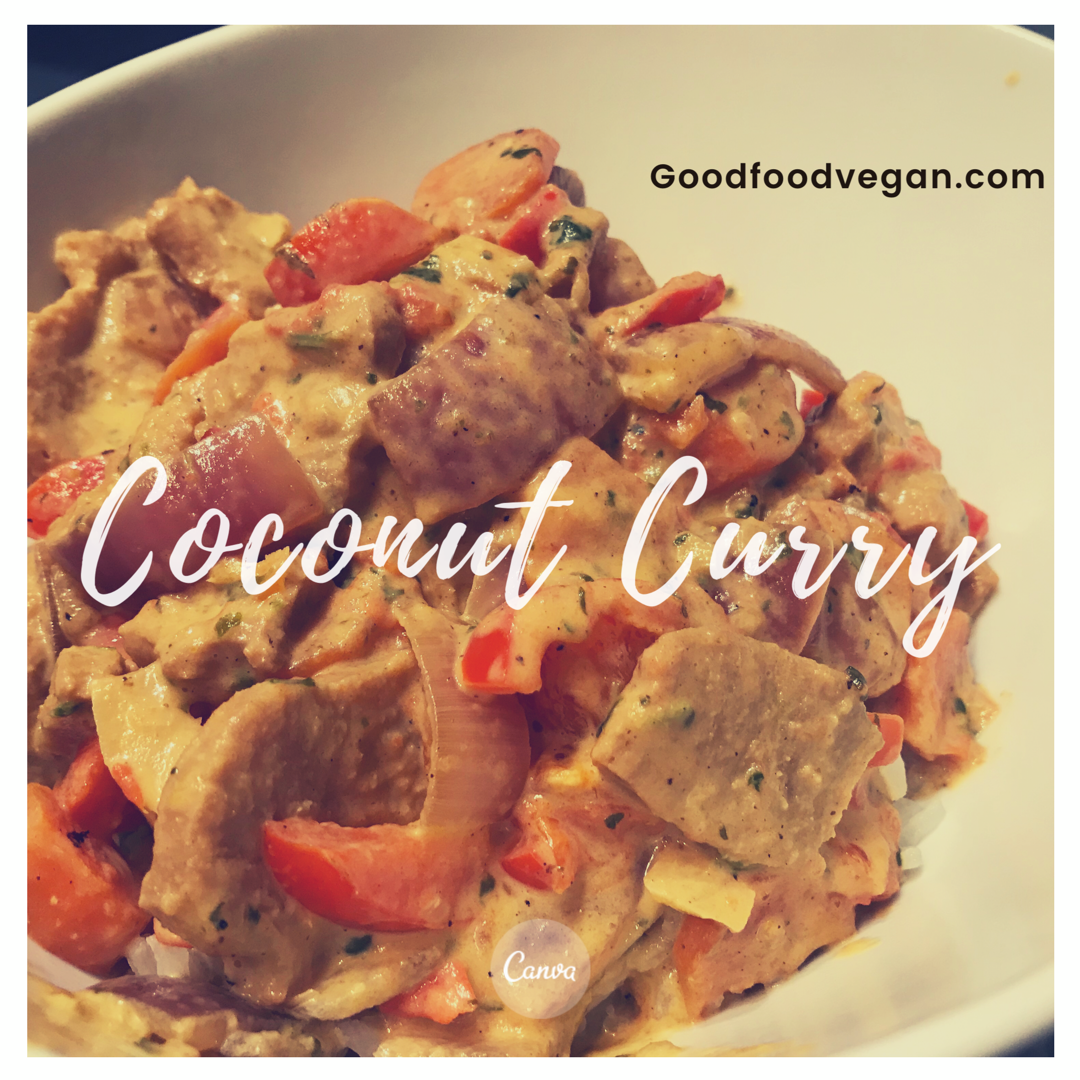 The sauce is can be made in different ways, too. The main curry sauce ingredients are coconut milk and yellow curry powder. Beyond that, you can add different spices and flavours to customize the sauce to your liking.
This recipe makes a nice, mild sauce. Add more curry powder or chilli powder to create a spicer sauce if you wish. To make the sauce milder, add more coconut milk.
Coconut curry is delicious served over rice, quinoa, or noodles.
Curry is a healthy spice that is beneficial for pain relief and improving brain function. The main ingredient in curry that gives it the familiar yellow colour is turmeric (or curcumin) . Turmeric works as an anti-inflammatory to reduce pain. Turmeric has even been shown in Scientific studies to be effective in reducing arthritis pain.
This tasty stir fry is a great way to add turmeric to your diet!
Coconut Curry
Mixed vegetables and soy chunks in a nice, mild coconut curry sauce. A vegan version of butter chicken.
Ingredients
1/2

cup

Soy chunks

Rehydrate in vegetable broth before using.

1

Red onion

2

Carrots

1

Red pepper
Sauce
1

tbsp

Coconut oil or vegan margarine

1

tbsp

flour or corn starch

1/4

cup

Vegetable broth

2/3

cup

Coconut milk

1/4

cup

soy sauce

1

tbsp

Tomato sauce

3/4

tbsp

Yellow curry powder

1/4

tbsp

Garam masala

1/2

tsp

Turmeric

1/2

tsp

Cilantro

Fresh or frozen, finely chopped.

1/4

tsp

Ginger

Fresh or frozen, finely chopped, or powder.
Instructions
Rehydrate soy chunks in equal parts vegetable broth by adding boiling broth and letting the soy chunks and broth sit. Meanwhile, dice the vegetables and stir fry onions and carrots for 5 minutes. Add red pepper and stir fry for 3 more minutes.

Move vegetables over and melt coconut oil or vegan margarine in the pan. Add flour or corn starch and stir to form a paste. Pour vegetable broth into the paste and mix thoroughly. Add remaining sauce ingredients and soy chunks.

Stir thoroughly and then cover with a lid and allow the mixture to come to a boil. Remove from heat and serve over rice, quinoa, or noodles.