When you want quick and tasty waffles, this is an easy recipe that is light, fluffy, and crispy.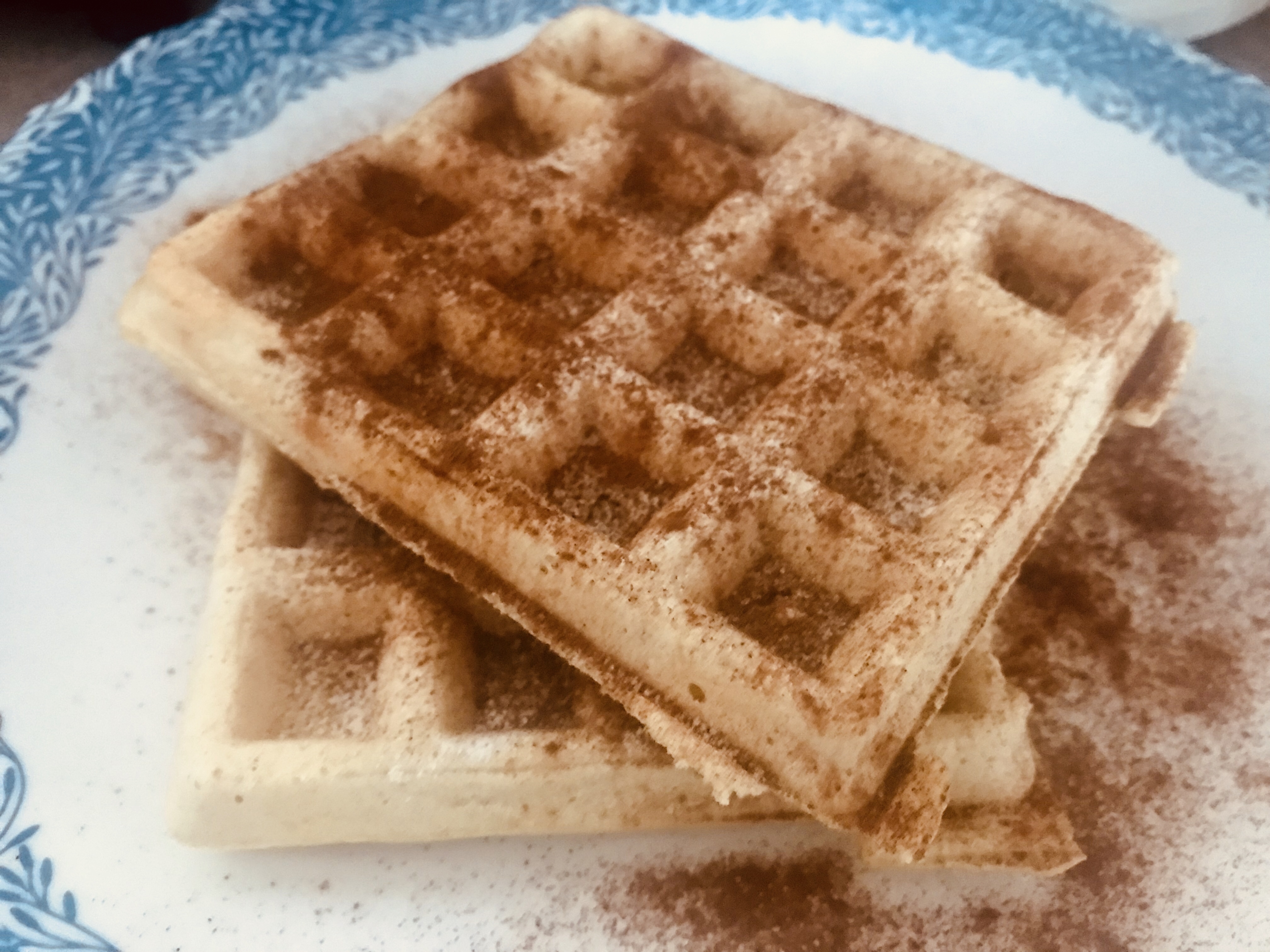 This recipe is easy because the ingredients do not need to be measured. Mix the dry ingredients in a bowl, add the wet ingredients to the same bowl and whisk together, then cook in a waffle maker for about 8 minutes, and the waffles are ready to go.
Ingredients:
Flour (about a cup)
Baking powder (about a tablespoon)
Sugar (about a tablespoon)
Pinch of salt
Whisk together well, and then add:
Vanilla (about a tablespoon)
Oil (about a tablespoon)
Soy milk or water
Whisk as soy milk is added, and keep mixing until the batter is the consistency of cake batter.
Brush a bit of oil on both sides of the waffle iron and then add batter. Cook for about 8 minutes. Sprinkle with powdered sugar and cinnamon if desired, and serve with maple syrup.