Bowls usually contain a combination of grains (quinoa, rice, noodles, potatoes), protein (lentils, falafel, tofu, nuggets, vegetable protein), vegetables, and sauce. Additional ingredients such as bread sticks or tortilla chips can also be added.
Vegetable and Quinoa Bowl
This bowl contains zucchini/carrot/sweet potato noodles, red pepper, green beans, kale, chick peas, red lentils, bread sticks, quinoa, avocado slices, green onions, garlic cashew sauce, and a bit of cashew sour cream.
---
Lentil and Vegetable Bowl with BBQ Nuggets
A bowl with lentils, quinoa, sesame seeds, carrots, edamame, tomatoes and BBQ nuggets. The nuggets are made with wheat protein and are similar to boneless wings.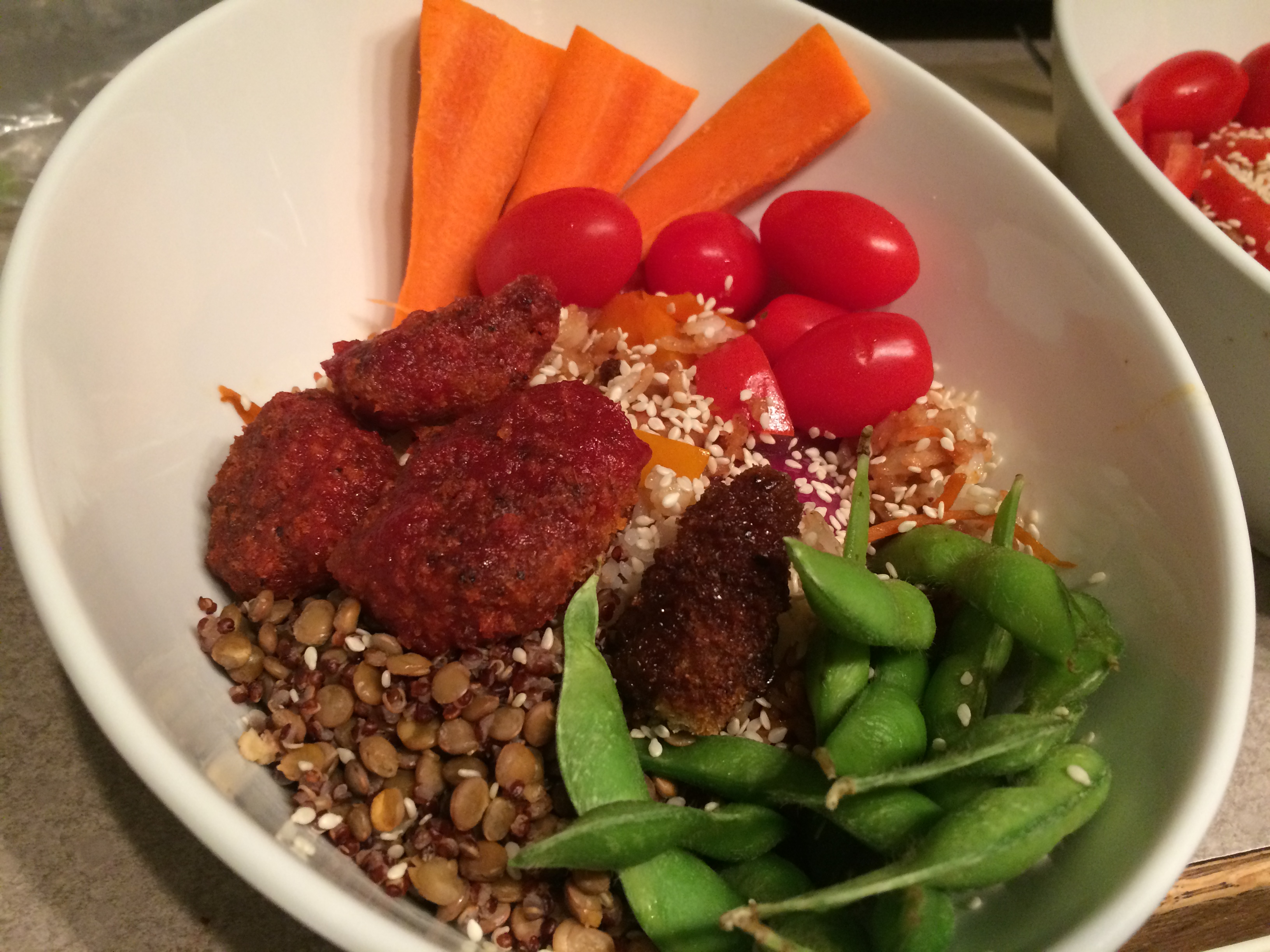 ---
More Vegan Bowls