A filling, savory pasta that is not saucy, this penne dish is flavored with vegan almond Parmesan and balsamic vinegar.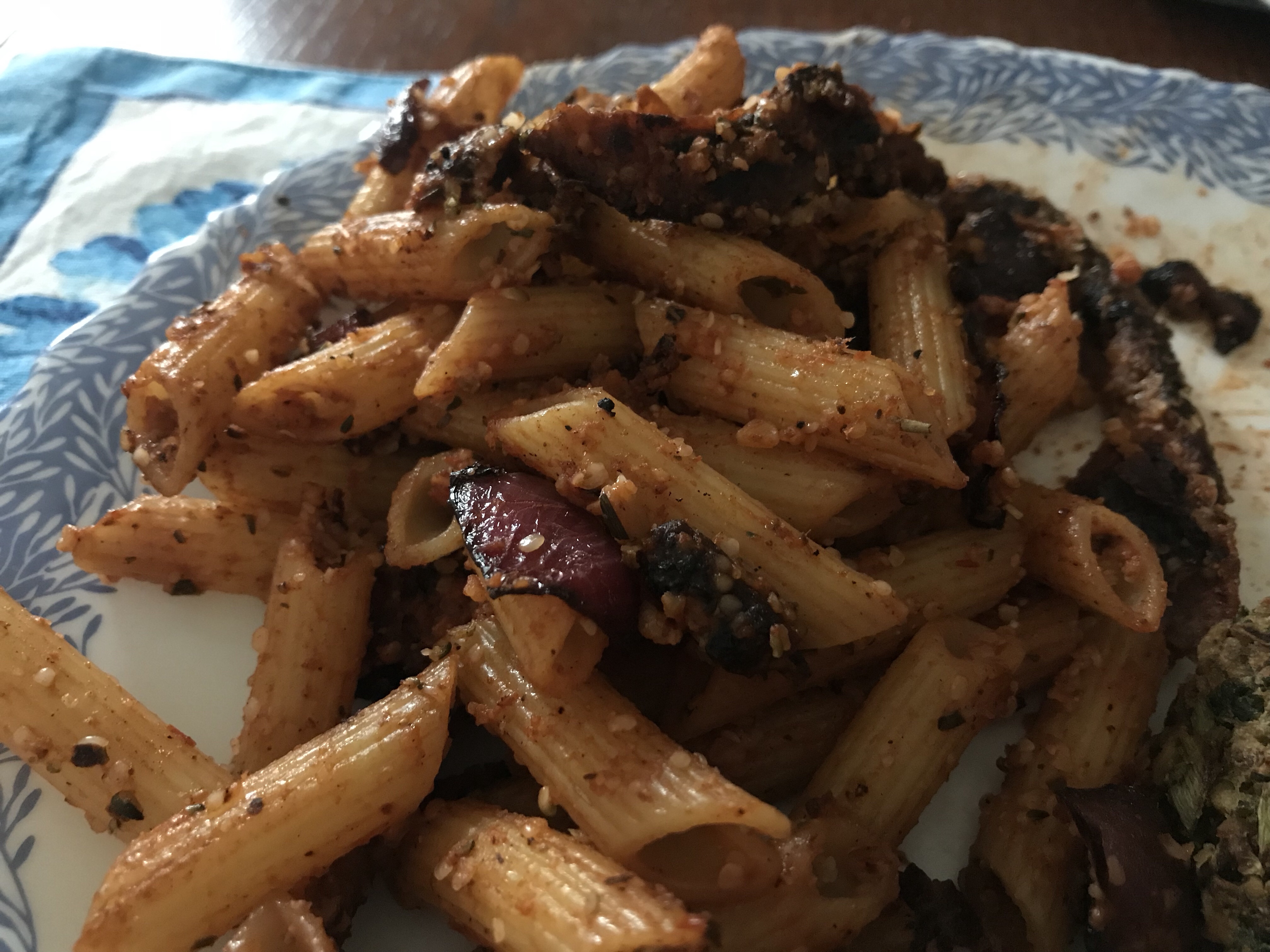 Chef's notes
Almond Parmesan is made from almonds, nutritional yeast, and miso blended in the food processor.
Optional soy curls:
Soak soy curls in vegetable broth for about 10 minutes, until soft. Drain and squeeze out excess liquid. Save the broth to flavor the pasta.
Toss soy curls in flour and corn starch mixture until coated. Fry in a bit of oil – make sure the oil is very hot so they cook quickly and do not soak up excess oil. Stir fry to cook all sides. Add soy sauce and liquid smoke (small amounts; can add other seasonings here also) and stir fry until liquid is gone and soy curls are coated. Remove from heat. Can be refrigerated for later use.
Pasta directions:
Stir fry onions and any other vegetables you want to include. Cook pasta, then drain and rinse. Add pasta to stir fry pan with vegetables. Add soy curls (optional). Add seasonings: balsamic vinegar, vegetable broth, oregano, basil, thyme, tarragon, onion powder, garlic, and almond Parmesan. Toss to mix well and coat pasta, then serve.