Waffles are a breakfast treat! These oil-free chocolate banana waffles are easy to make and healthy. They can be served with fruit to be even healthier, or with chocolate icing to taste more like dessert.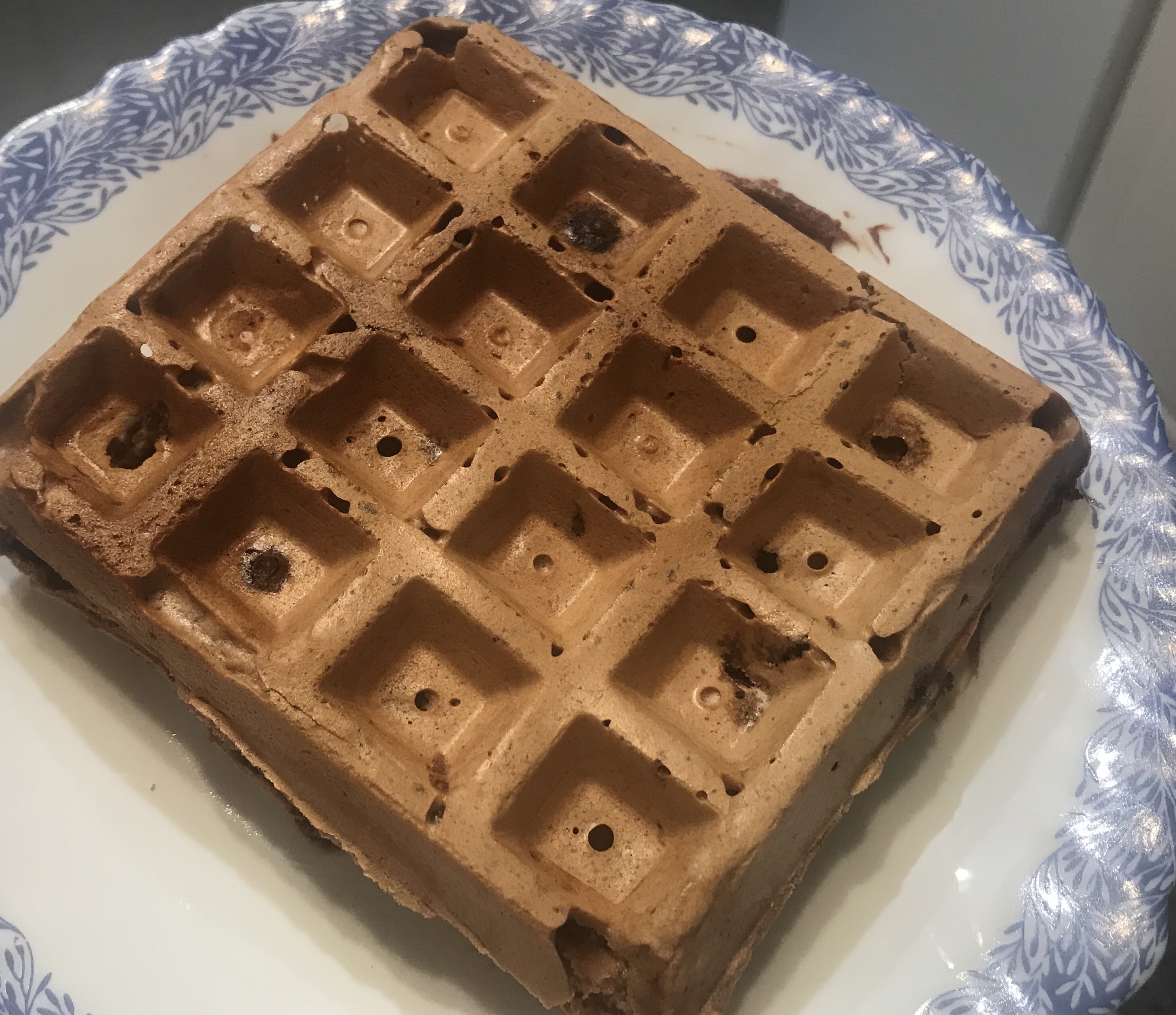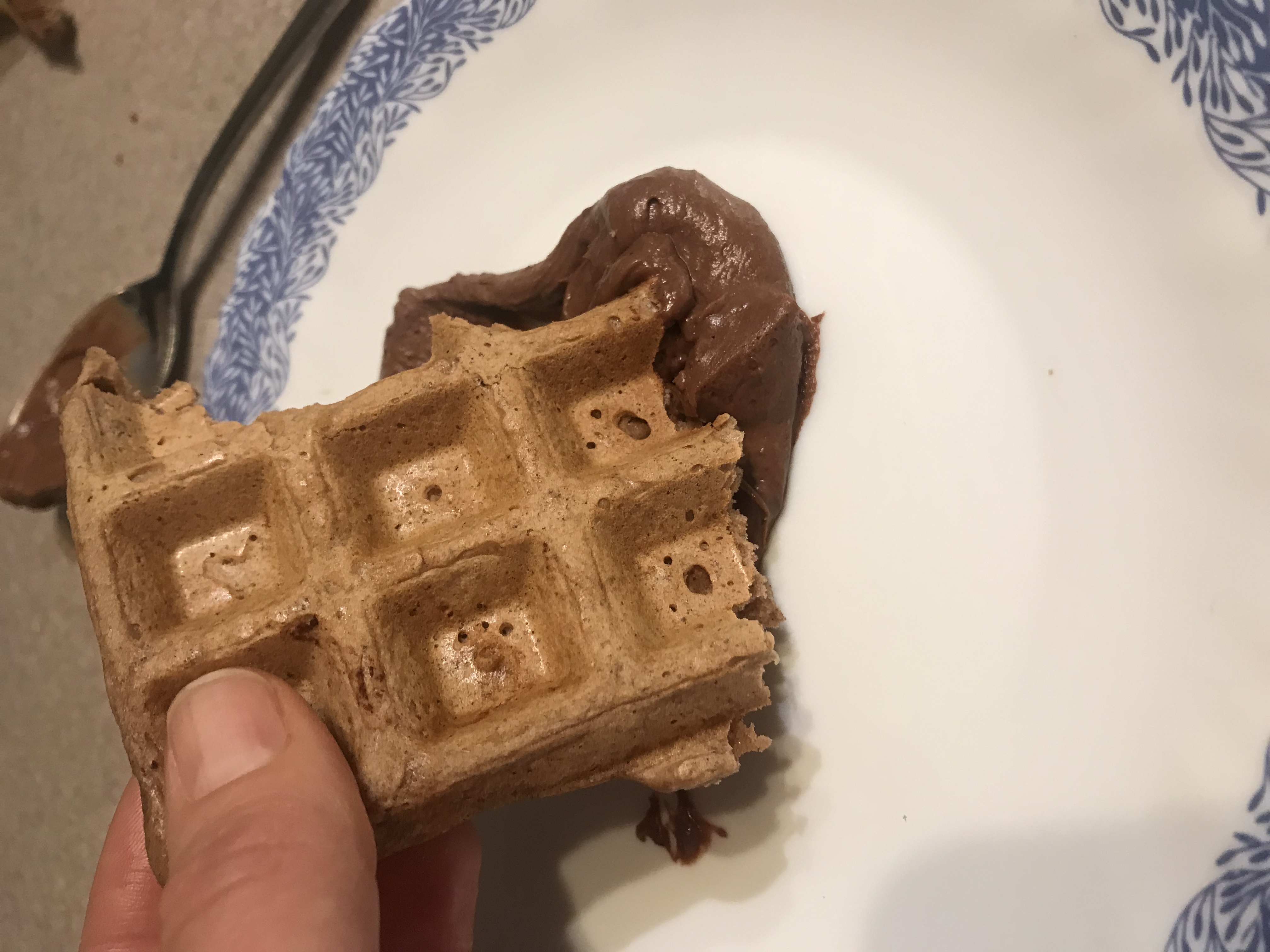 Chef's notes
These vegan waffles are easy to make, and the ingredients do not have to be measured precisely. Avoid adding too much banana because it could make the waffles stay raw inside or seem undercooked.
Begin by mixing dry ingredients in a medium sized bowl.
1.5 cups of flour
1 tbsp baking powder
1 tbsp sugar or 1 mashed/blended date
2 tsp cocoa
Pinch salt
Mix dry ingredients together. Mix the following wet ingredients separately and then add to dry ingredients:
Mashed banana (about 1/3 of a banana or 1/3 cup)
Soy milk (about 1 to 1.5 cups)
1 tsp vanilla
1/2 tsp chocolate extract (optional)
1/2 tsp lemon juice
Mix the wet ingredients together (it works well to stir them together in a measuring cup). After pouring the wet ingredients into the dry ingredients, stir wet and dry ingredients together. Add more soy milk if the batter is too thick. It should be a thick liquid that is not easily pourable. Add chocolate chips if desired. Add small amount of batter to waffle maker and cook for 8 minutes. The waffles rise while cooking, so be careful not to overfill the waffle maker to cause it to over flow.
The chocolate icing pictured is made from coconut milk and chocolate chips.
This batter would also work for making pancakes instead of waffles.