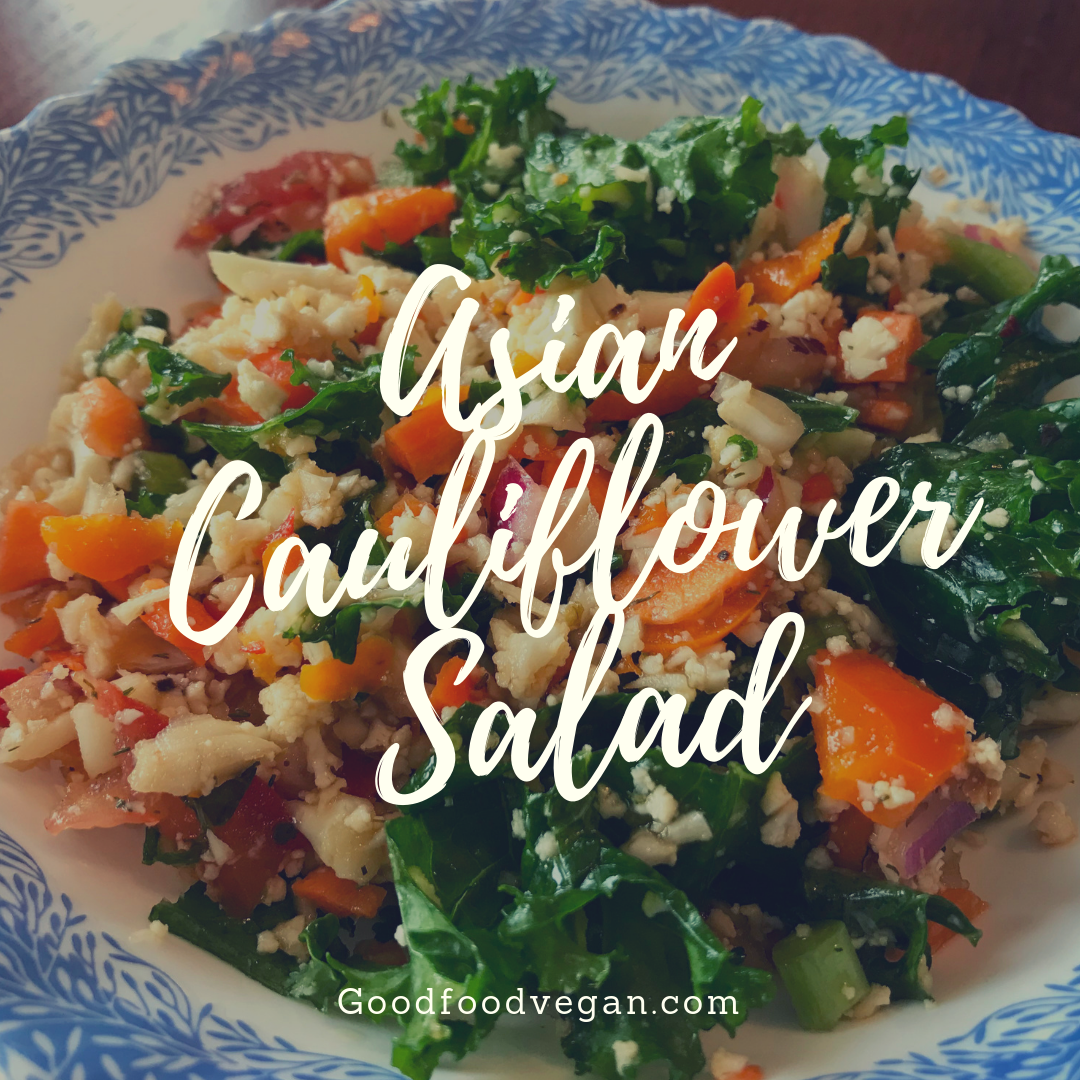 Fresh, easy, tasty. Just the way salad should be! Asian cauliflower salad is quick to prepare in the food processor. It has a robust but light flavour. Perfect as a side dish, but filling enough to be a main dish. 
Asian cauliflower salad is a convenient dish to bring to a potluck. This salad maintains its crunch and freshness even after storing it in the fridge.
The dressing for this salad is mixed in to coat all the vegetables, but could be prepared on the side and added later. It is a nice balance between savoury and sweet, with a light, fresh taste. 
This versatile and unique salad goes well with a variety of main dishes. 
Asian Cauliflower Salad
The finely chopped cauliflower is crunchy, tasty, and filling. This salad is makes a delicious side dish or main dish and is perfect for a quick meal or potluck.
Ingredients
Minced vegetables
1/2

head

Cauliflower

1/2

Red pepper

1/2

Yellow pepper

1

Carrot

1/2

Onion
Diced or chopped vegetables
Dressing
1/2

tsp

Oregano

1/2

tsp

Dill

1

tsp

Sesame oil

1

tsp

Rice vinegar

1

tsp

Maple syrup

1

tsp

Soy sauce
Instructions
Chop cauliflower, peppers, and onion by pulsing in a food processor until a medium sized minced texture is achieved. Carrot can be minced in food processor as well, or sliced into thin ribbons with a vegetable peeler or julienne peeler.

Add dressing ingredients.

Add diced tomato and roughly sliced kale.

Toss all ingredients together and serve.