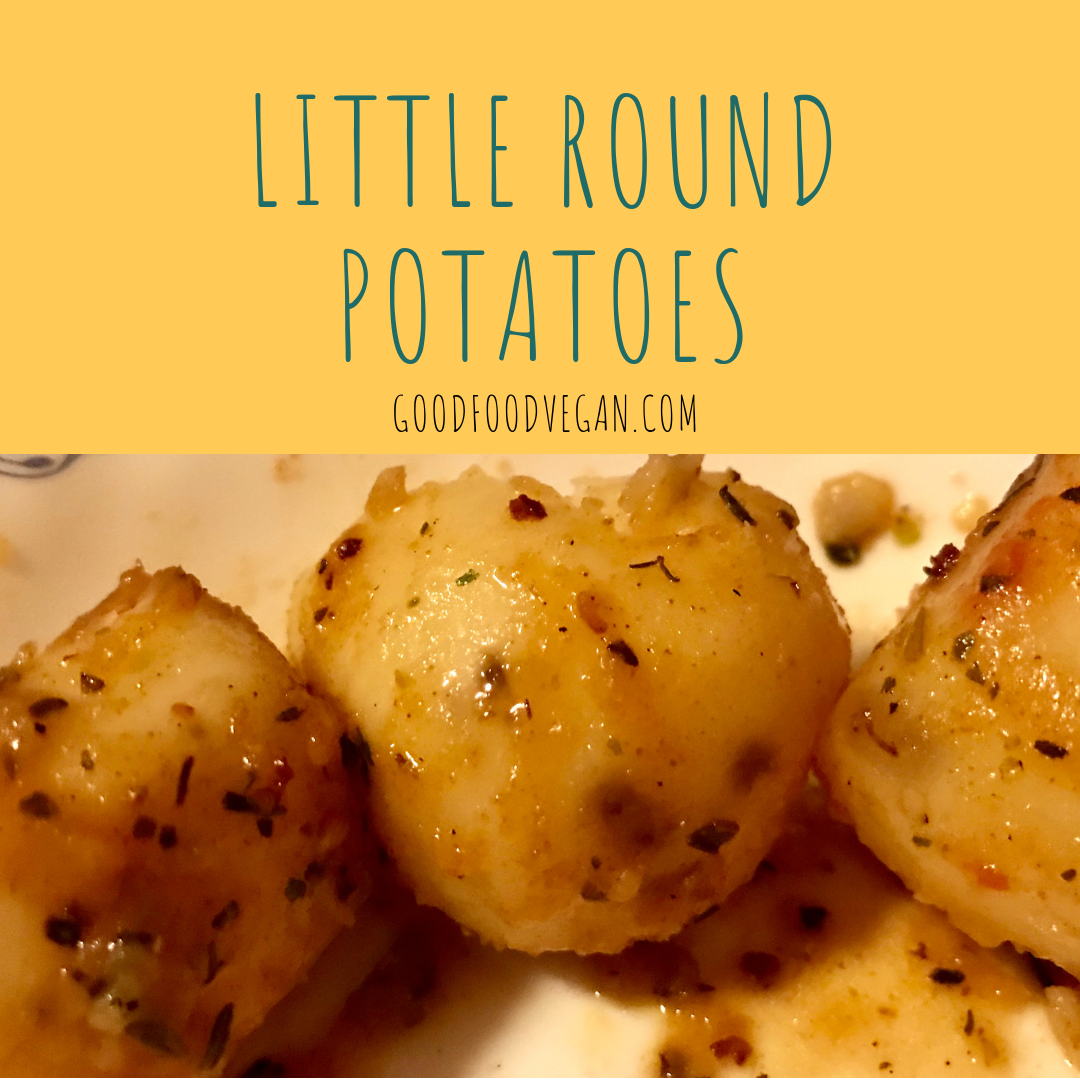 Little round potatoes are flavourful and fancy. They are perfect as an appetizer or side dish.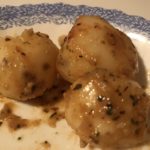 The double cooking process makes the potatoes soft and tender on the inside, and slightly crispy on the outside. A small amount of vegetable broth mixed with seasonings makes the perfect sauce.
If you are looking for a simple side dish to serve for guests, these potatoes are an excellent choice. They are familiar comfort food that will not seem unusual to your guests. In addition, these potatoes are unique enough that they will add interest to your meal.
As a low sodium and low fat choice, these potatoes are healthy. Three to five little potatoes makes a generous serving. They are quite filling!
Make sure not to cook these little round potatoes too much. Overcooking will create a dry texture. Pre-cooking for about 5 minutes will create the ideal doneness. Lightly frying in a small amount of olive oil will make the outside of the potatoes a bit crispy.
Remember to stop the potatoes from cooking as soon as the sauce starts to thicken. Remove them from the hot pan and transfer to a serving dish. This will prevent the sauce from evaporating and ensure that the potatoes do not become soggy. It only takes about 45 seconds to thicken the sauce.
Serve the potatoes as soon as possible after transferring them to a serving dish to maintain the crunchy exterior. If they sit for too long, the potatoes will still be delicious, but the outsides will be soft.
You can adapt the seasonings to suit your preferences. I used garlic, onion, oregano, marjoram, thyme, and smoked paprika. Rosemary, balsamic vinegar, and basil would also be a good combination. Feel free to experiment!
These delicious potatoes go well with many different dishes. I recommend stir fry vegetables, veggie burgers, or salad.
Little Round Potatoes
Little round potatoes are flavourful and fancy. They make a great side dish or appetizer.
Ingredients
10

Small round potatoes, peeled
Seasonings
1/4

tsp

garlic powder

1/4

tsp

onion powder

1/4

tsp

oregano

1/4

tsp

thyme

1/4

tsp

marjoram

1/2

tsp

smoked paprika
Instructions
Cook potatoes first (steam or microwave) until almost done but not yet (about 5 minutes).

Place the potatoes into a pre-heated pan and stir fry in a bit of olive oil until browned.

Add seasonings (garlic powder, onion powder, oregano, thyme, marjoram, smoked paprika).

Add a bit of vegetable broth, stir to coat all the potatoes, allow liquid to decrease a bit until it makes a sauce.

Transfer the potatoes from the pan into a heat-proof serving dish so they do not overcook and the sauce stays the right consistency. If kept in the hot pan, the liquid will boil off and the potatoes will taste dry.
Notes
Tip: only fill the hot pan about half full with small round potatoes. Too many potatoes in the pan will cause them to be not browned enough. Also avoid over cooking before frying. 5 minutes in microwave is sufficient for 2 servings of potatoes. If the potatoes are cooked too much they will taste dry.