If you like eggs Benedict, you will love this quick egg-free vegan version.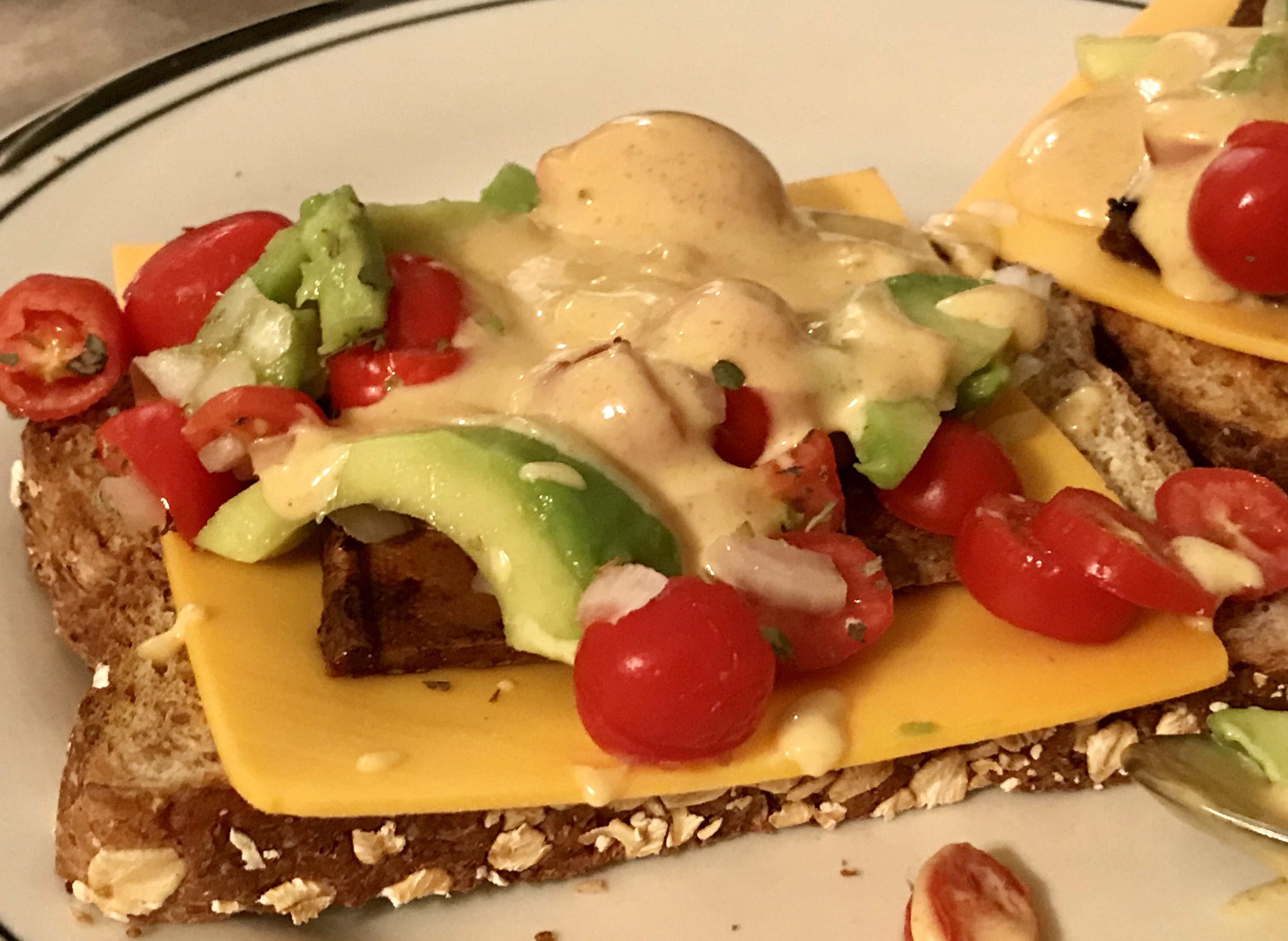 This vegan breakfast Benedict includes:
Toast with vegan margarine
Optional dairy-free cheese (pictured is Emborg cheddar)
Tofu
Diced grape tomatoes
Diced onion
Avocado slices
Vegan hollandaise sauce
Spices (marjoram and oregano)
Chef's notes:
Slice two thin pieces of tofu (the long way, so the slices are close to the size of the toast or bagel). Fry on each side until brown. Add a drop of liquid smoke to each slice, plus nutritional yeast and soy sauce. Fry for a few seconds until the liquid evaporates.
Vegan hollandaise sauce includes vegan mayonnaise, lemon juice, nutritional yeast, smoked paprika, Himalayan black salt, and a tiny bit of turmeric. Heat this sauce mixture for about 30 seconds, stir, and serve.