A simple salad with a combination of crunchy and sweet, featuring kale, nuts, seeds, mixed vegetables, and orange hazelnut dressing.
The salad is made with kale, red leaf lettuce, yellow peppers, red onion, carrots, pumpkin seeds, dried cranberries, and almonds.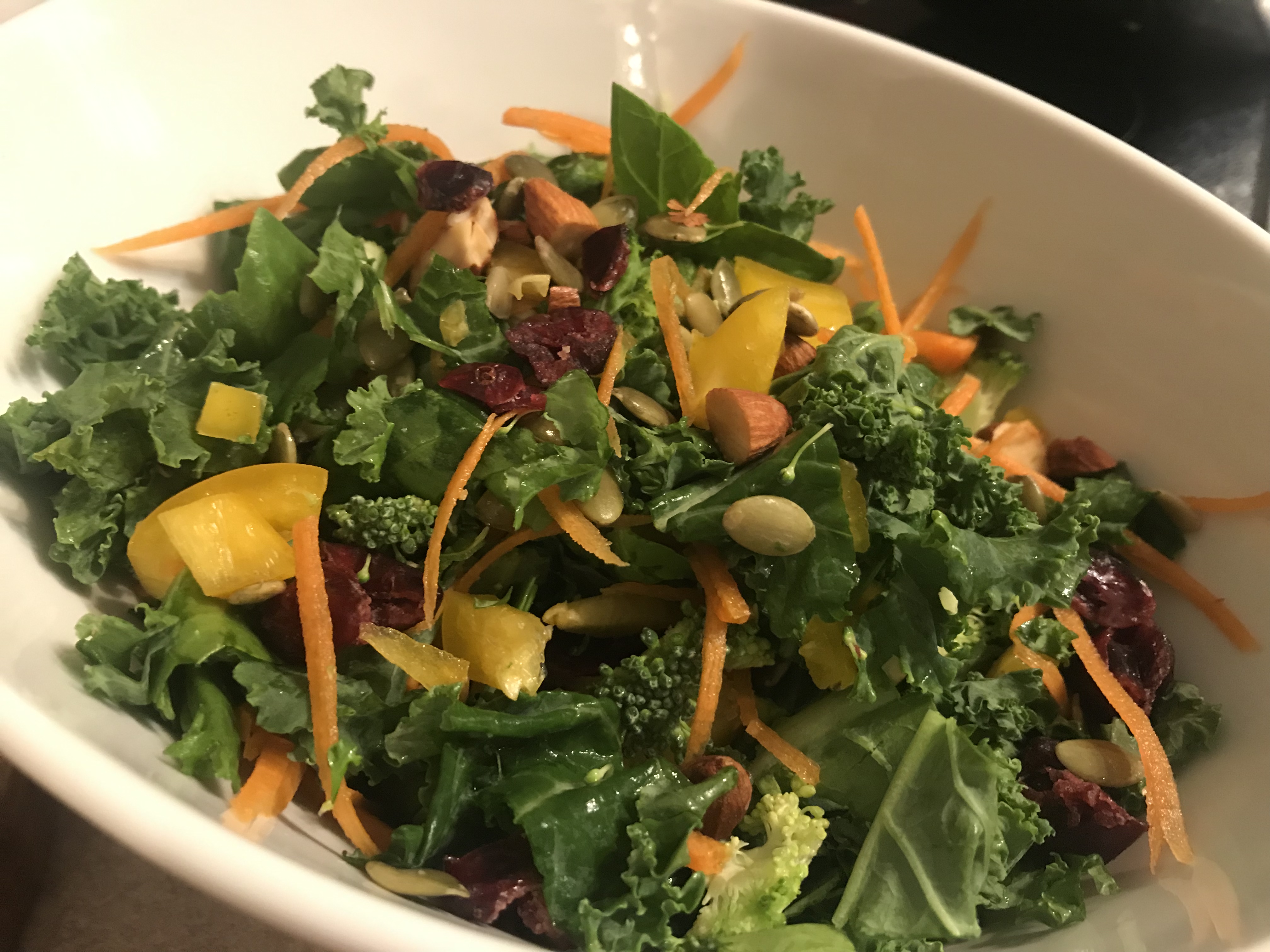 Chef's notes
For a quick salad, dice the onions, peppers, and any other vegetables you would like. Grate carrots or use a julienne peeler to make fine ribbons of carrot. Add cranberries, pumpkin seeds, and almonds and toss everything together with chopped kale and lettuce.
Orange hazelnut salad dressing
Add all ingredients except oregano to a blender and blend until smooth. Vegan mayo can be added to the salad dressing before blending (about 1 tbsp), or for an oil-free version, chia seeds act as a thickener and add protein.
1/4 cup hazelnuts
3/4 cup orange juice
1 tsp lemon juice
1/4 tsp lemon extract (optional)
1 tsp chia seeds
1 tsp agave
4 peppercorns
optional oregano (add after blending)
The orange hazelnut dressing can be added to the salad and tossed together in a large bowl, or poured over individual servings.