A healthy and delicious way to get a variety of vegetables, this veggie sandwich is oil-free and easy to make. A veggie sandwich is a healthy choice if you are looking for a whole food plant based vegan lunch option.
Chef's notes
Thinly slice vegetables using a mandoline and add to the sandwich in layers:
Avocado
Onion
Red pepper
Tomato
Yellow pepper
Lettuce
Use a vegetable peeler to slice thin strips of carrot and add them to the sandwich.
Sprinkle with the following spices:
Oregano
Basil
Onion powder
Chipotle pepper
The avocado makes the sandwich creamy, so no dressing is needed, but if you prefer a sandwich with sauce, the following options are healthy and easy.
Add balsamic vinegar or squeeze a slice of lemon over the tomatoes (in the middle of the veggie sandwich so bread does not get soggy).
Add a spread such as mustard, whipped avocado and lemon juice, or creamy cashew spread (recipe below)
For a tasty alternative, the bread for the veggie sandwich can be toasted and then vegetables added. Add as many or as few vegetables as you like!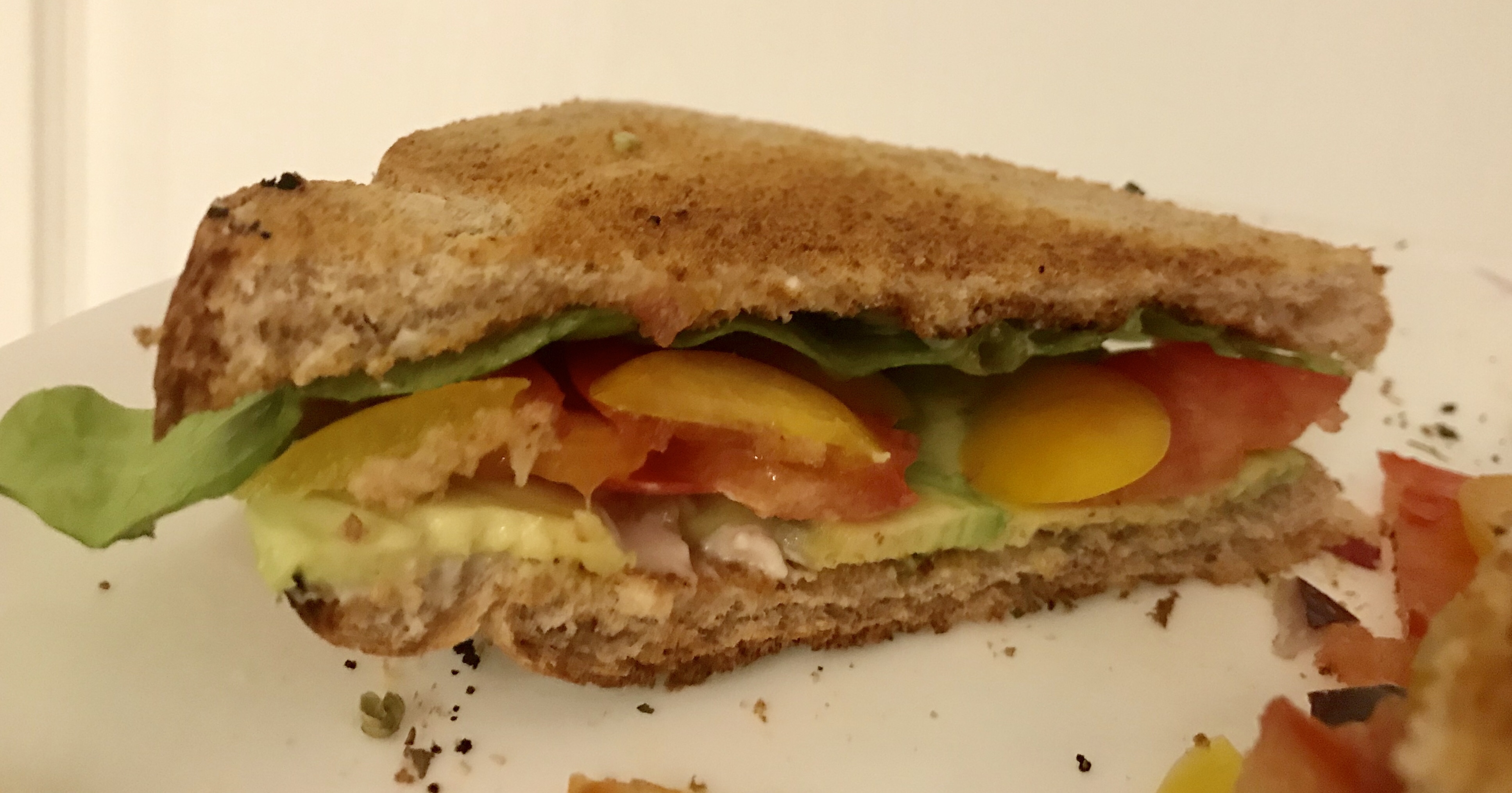 Creamy cashew spread
Soak raw cashews for at least 10 minutes. Drain. Blend the ingredients together until completely smooth and creamy.
1/2 cup cashews (soaked and drained)
1/4 cup water (add more if needed to blend smoothly, 1 tbsp at a time)
2 tsp lemon juice
1 tsp apple cider vinegar
1/4 tsp salt
1 clove roasted garlic or garlic powder to taste
1 tbsp nutritional yeast
After blending, add spices to taste.
Oregano
Basil
Chipotle pepper
Other spices as desired
Mix together and serve as a creamy cashew spread or dip.