Stir fry vegetable ribbons taste like a fancy side dish you would get in an Italian restaurant. Stir fried vegetable ribbons can be eaten on their own as a side dish, or made into a main dish by serving over rice or quinoa, or mixed with potatoes, noodles or pasta. They can also be topped with tomato sauce and served as a gluten free pasta – the vegetables replace the noodles.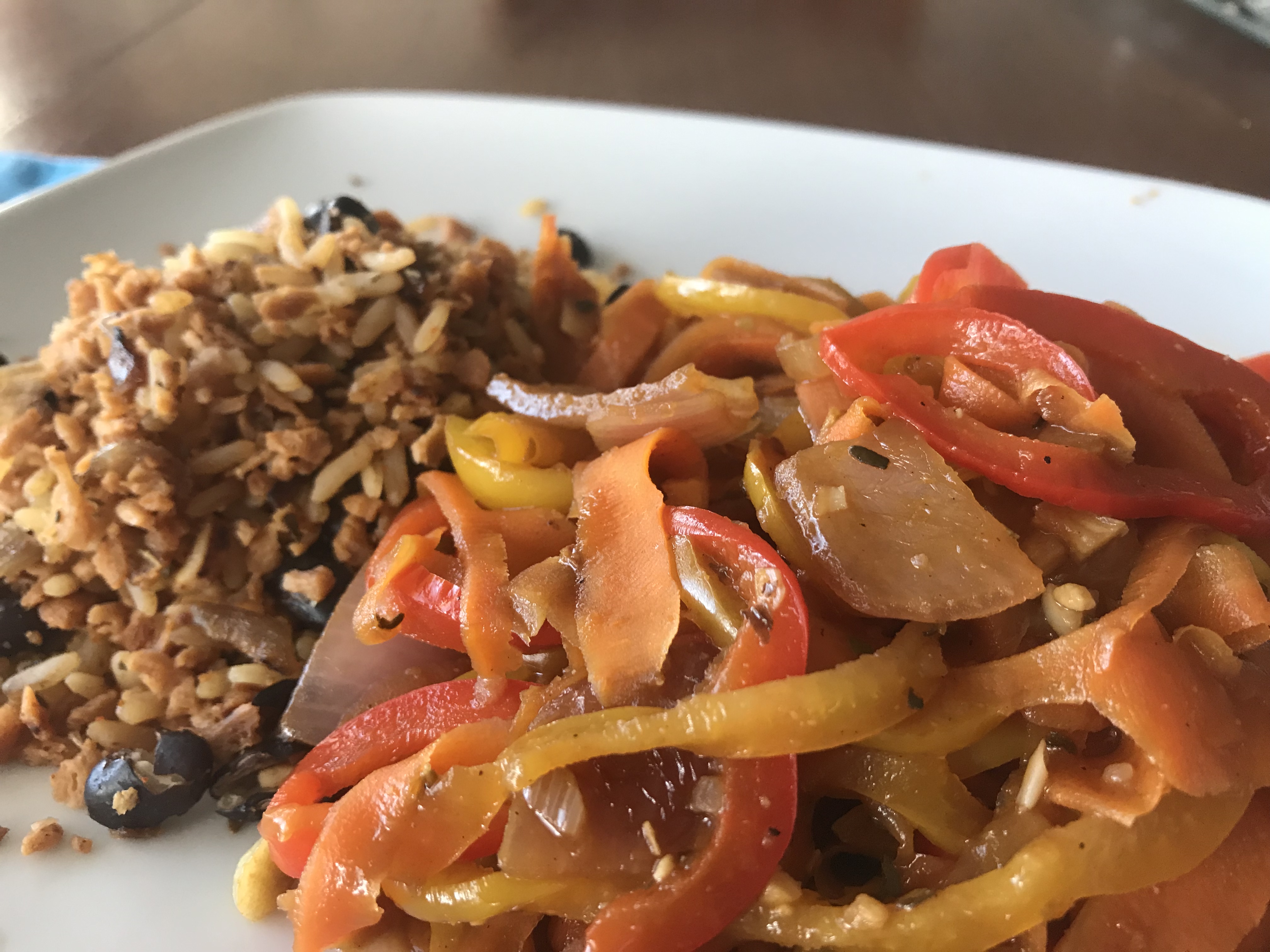 Chef's notes
Slice vegetables with a mandoline or spiralizer to make thin ribbons. To slice carrots thinly, a vegetable peeler works well. These vegetables work well for a veggie sandwich, too. Use half for sandwiches and save the other half to stir fry.
Stir fry the vegetable ribbons in a hot pan. Stir frequently to prevent sticking.
After about 5 minutes, move the vegetables to the side of the pan, and stir fry minced garlic in the open part of the pan.
Mix the following ingredients together and pour over vegetables when they are almost done cooking.
1/2 cup vegetable broth
1 tbsp balsamic vinegar
1/8 tsp coriander
1/4 tsp thyme
1/4 tsp basil
1/4 tsp oregano
1/2 tsp miso
Bring the liquid to a boil, stirring thoroughly. The liquid will reduce to make a fine glaze over the vegetable ribbons. The vegetable ribbons are now ready to serve.